Los Niños Sicarios
a Rob Lambert film
Los Niños Sicarios, the title of the film, refers to the child hitmen working for Mexican drug cartels. Along the Southwestern border states the most desired recruits are Mexican-American teenage boys. After 9 months of military training the boys are released back into U.S. communities and are 'on call' for specific targets.
Beto appears to be a normal American teenage boy. He lives in an U.S. suburb, plays football with friends, and rides bikes. However, underneath the exterior of 'normal' is a military trained assassin. His nice suburban home is actually a cell group of other teenage assassins just like him. They are given orders from higher ups in the Cartel and are to remain 'on call' for specific targets. Their job is to kill targets in the U.S. and Mexico. Depending on the target, payout is between $10,000 to $50,000 per kill.
Based on real events, we take a peek into a day in the life of an American born child hitman or little assassin.
WRITER/DIRECTOR
ROB LAMBERT
Rob worked in film pre-production at Paramount Pictures for several years before branching off to direct music videos, commercials and mini documentaries, thus launching Rimrock Pictures.
Rob recently worked in collaboration with The House of Rock and Blue Microphones, shooting and directing a docu-commercial featuring 150 of the best emerging bands from around the world as well as an installment of "Rap Quotes", an acclaimed video documenting street artist Jay Shells and his LA "Rap Quotes" art installation. Other work includes LA Character, a 'mini doc' character piece on LAPD officer Deon Joseph and his role in the Skid Row community.
His latest work is the short film Los Niños Sicarios, a passion project he wrote/directed/shot, with plans to expand and develop the story for feature film/television.
OTHER CAST & CREW
DIRECTOR'S STATEMENT
Los Niños Sicarios:
slang translation: Children hitmen or little assassins
The phenomenon of child soldiers is a worldwide affliction. We are all too familiar with stories of children sacrificing themselves in the name of religious extremism; Boko Haram, ISIS, the Pakistani Taliban, to name a few. What we are less accustomed to hearing about are the child soldiers in our own backyard, American-born child soldiers working as assassins for the various drug cartels along our Southwestern borders.
I was struck by a newspaper article about a San Diego born, Mexican-American boy, released from a Mexican prison and deported back to the US. His crimes included 4 beheadings at the age of 14 while working with a Sinaloa based drug cartel. The teenage boy planned to go back to school and get a job upon his return to the states. As I did more research I saw other cases throughout Texas that had the same formula to it: Mexican-American U.S. citizen living in southwestern states, broken home life, older male figure/cartel recruiter steps in and becomes a major influence. Mexican-American recruits are more highly sought after because of the ease in which they can go back and forth across the border.
I began to wonder about these children. What kind of lives do they live? How are they recruited? What is their training like? At what point do they become so desensitized that they are able to pull of such extreme violence? They are impressionable youth, pulled from their already-broken home lives and given an opportunity for family, duty and wealth.
The goal was to make a realistic film that captured a day-in-the-life of one of these boys. A hybrid "fly on the wall" documentary that looked like a movie. The dialogue I wanted to keep minimal, just the basic information. And lastly, movement. I wanted movement from our lead actor and movement from the camera. What would it be like to see him get a job, prepare for the job and travel to the job? What would that look like? How would he feel about his job?
I want to show that though these kids have committed horrific crimes, they are not born monsters, but rather expendable pawns for adults in an ultra violent drug war.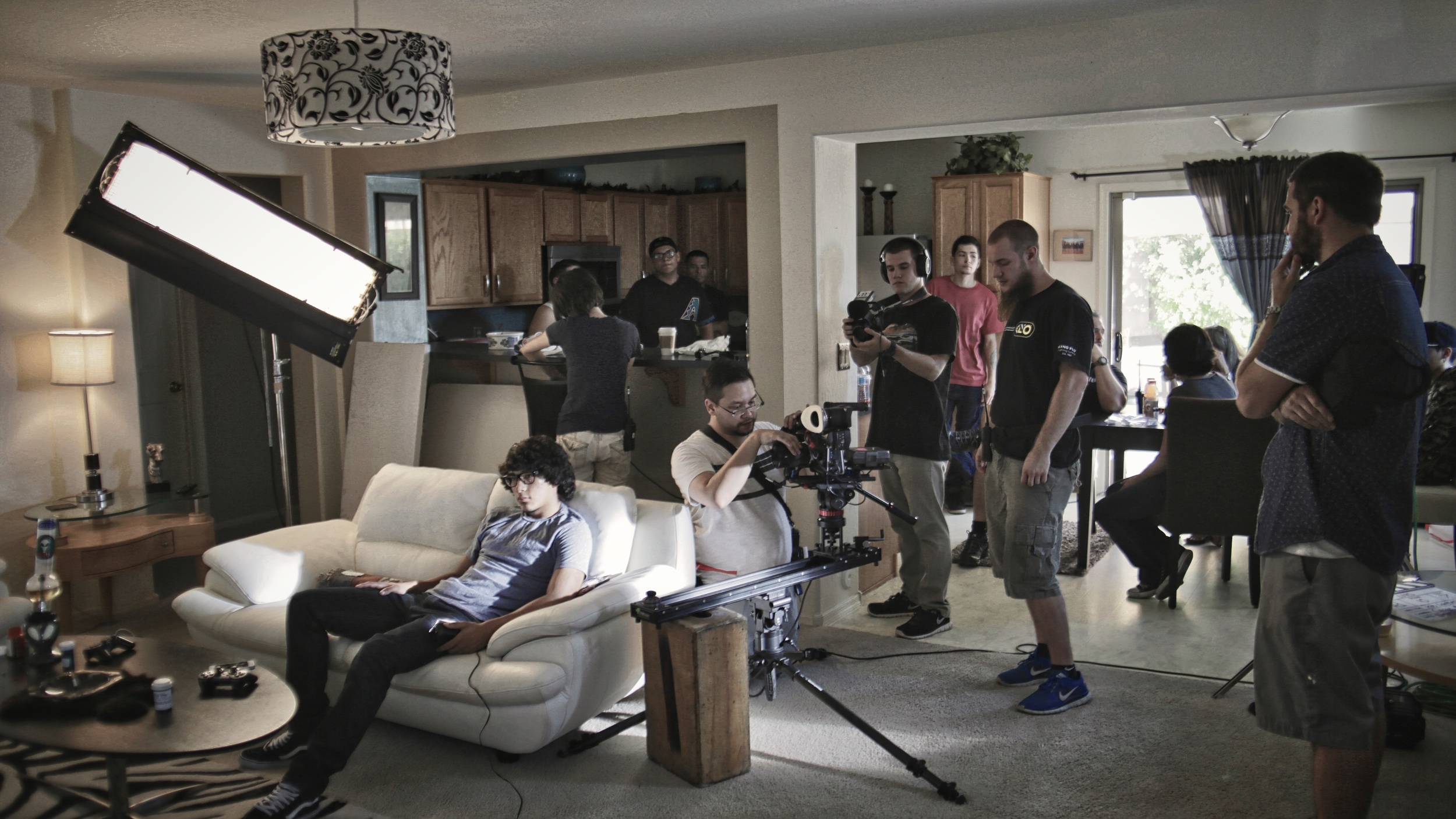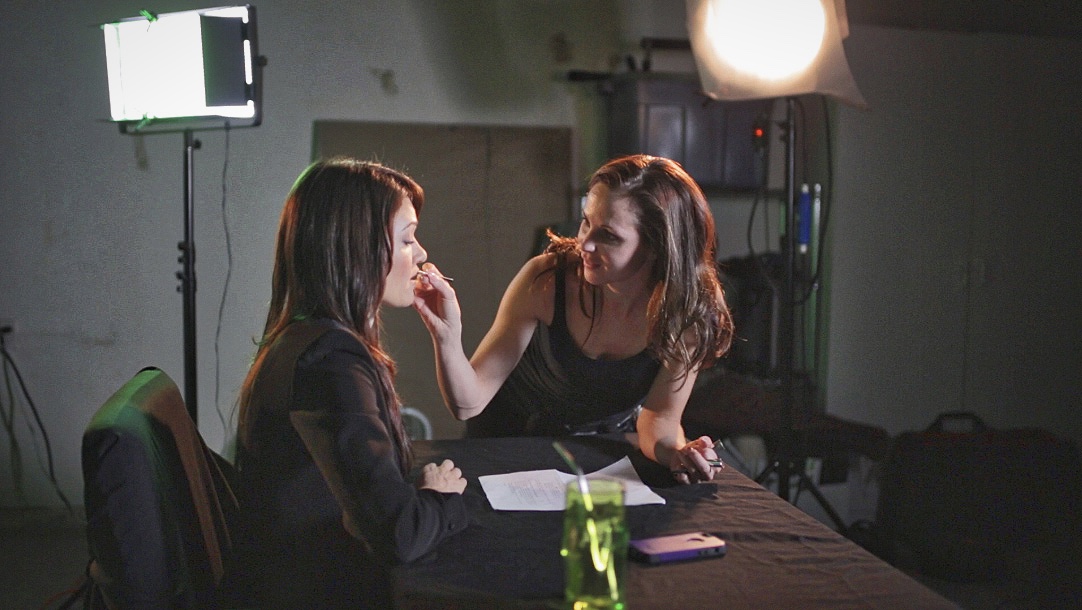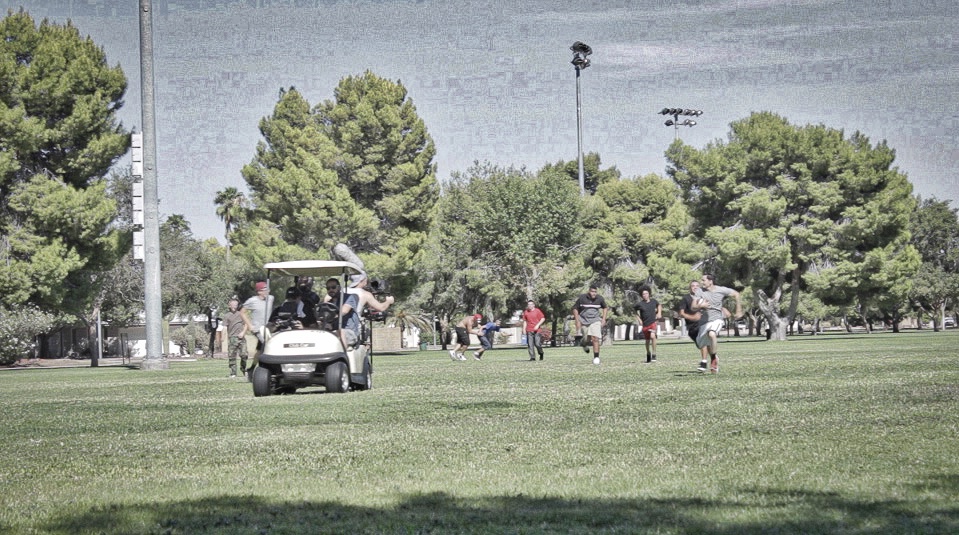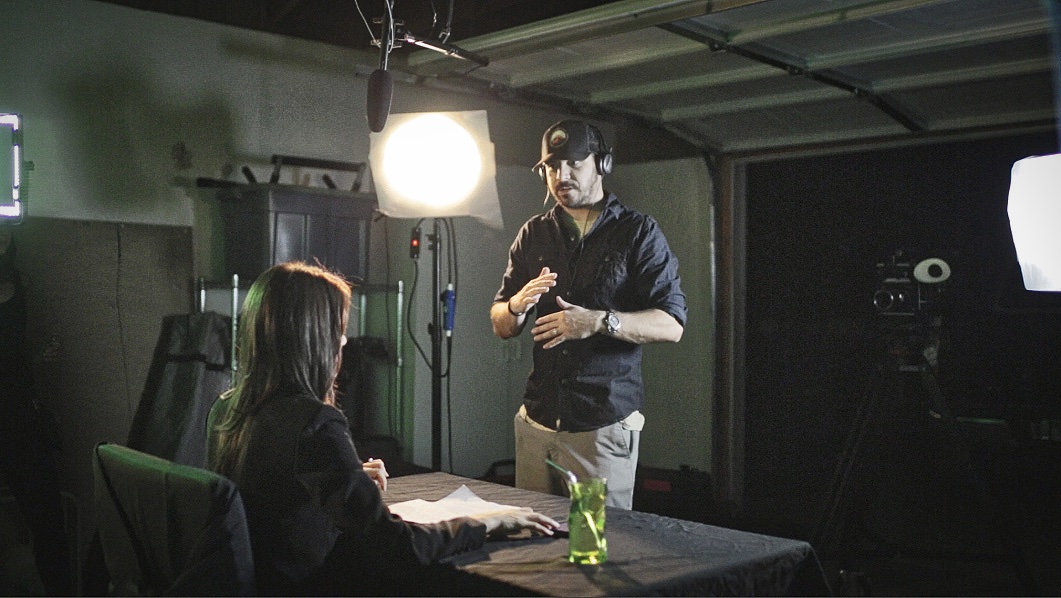 Contact Rob Lambert at Rimrock Pictures:
2658 Griffith Park Blvd #148
Los Angeles, CA 90039-2520
Or use the email form below to drop us a line: